Below is Sorrentino dot Net's mirror of http://www.preferredpath.com/bpizzamenu.htm as seen on May 26, 2003. See why we mirror sites for more information.
Unless otherwise noted, we have no affiliation with this site and provide this static page representation for historical purposes only.



Push Button for
Unadvertised Specials
Friday - Saturday 11:00am - 1:00am

Sunday - Thursday 11:00am - 11:00pm

SORRENTINO'S

BROOKLYN PIZZERIA

699-0303

FREE DELIVERY!

NEW COUNTRY PLAZA

Next to CNS High School
Here at Brooklyn Pizzeria we are committed to serving only the freshest and highest quality food products. I personally guarantee that we will provide our customers with fair pricing, service and friendliness above and beyond that which our competitors "attempt" to offer. If any of you, our valued customers, have any concerns, comments or suggestions you can leave a voice message 24 hours a day, 7 days a week at 242-4627. I will personally return your call within 24 hours.

Thank you for your patronage and above all, your trust.

Sincerely....Robert Sorrentino
NEW YORK STYLE PIZZA

Med Large

Cheese 7.50 9.00

Deluxe 11.95 14.95

Toppings .75/ea 1.50/ea

SICILIAN SHEETS

Half Full

Cheese 9.00 15.95

Deluxe 14.95 21.95

Toppings 1.25/ea 2.50/ea

Toppings

Pepperoni, Sausage, Mushroom, Red Onion, Ham, Tomatoes, Ricotta, Spinach, Garlic, Meatballs, Green or Hot Pepper rings, Salami

*Steak or breaded chicken extra charge

Med Large

Hawaiian Delight 10.95 12.95

extra ham, pineapple & mozzarella

NEW

Manhattan Steak 13.95 15.95

shaved steak, robust sauce, green peppers, tomatoes & mozzarella

Buffalo Chicken 12.95 14.95

breaded chicken, wing sauce, extra mozzarella

Italian Meat 12.95 14.95

Choice of any 5 fresh meat toppings

Italian Veggie 12.95 14.95

Choice of any 5 fresh veggie toppings

NEW

MAKE ANY NY STYLE PIZZA THICK CRUST!!

MED add $2.00 Large add $3.00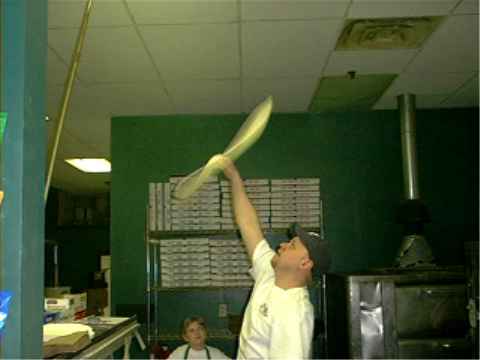 FRESH JUMBO WINGS
* Brooklyn dozen 5.50
13 JUMBO wings
24 wings 9.00
36 wings 12.95
50 wings 15.95
Extra Blue cheese or sauce .30/ea
$.50 for split orders

Push Button for

Unadvertised Specials

COLD SUBS

half whole

Ham 3.50 5.50

Plainville Turkey 3.75 5.75

NEW

Italian 3.75 5.75

pepperoni, salami, ham, provolone, parmesan & mozzarella

HOT SUBS

half whole

Meatball Parmigiana 4.25 4.75

Chicken Parmigiana 4.75 5.75

Sausage Parmigiana 4.75 5.75

Steak & Cheese 5.50

Philly Special 5.95

Choice of onion, green peppers, hot peppers, mushroom, pasta sauce & cheese

BROOKLYN FAVORITES

Brooklyn Stromboli

3.95

Pizza roll stuffed with pepperoni, sausage, ham & mozzarella

NEW

Steak Stromboli 3.95

Pizza roll stuffed with shaved steak, green peppers, onions, mushrooms & mozzarella

Veggie Stromboli 3.50

Pizza roll stuffed with spinach, tomatoes, mushrooms, parmesan & mozzarella

Create Your Own Stromboli 3.95

Pizza roll stuffed with your choice of 3 toppings

Chicken & Broccoli Roll 3.50

Calzones sm large

mozzarella & ricotta

4.95 7.95

Toppings .50 .75

Brooklyn Bread Sticks 2.99

w/cheese 3.99

(served w/ 2 pasta & garlic sauce for dipping)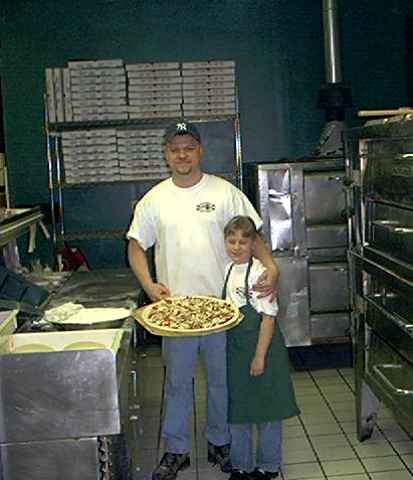 FINGER FOODS

sm large

Chicken Tenders 3.95 6.95

Buffalo Tenders 4.50 7.50

Mozzarella Sticks 3.95 7.50

French Fries .95 1.95

Garlic Knots(4) 1.50

w/pasta sauce

DINNERS

Spaghetti or Ziti

4.95

Baked Ziti 5.50

Chicken Parmigiana w/

Spaghetti or Ziti 6.50

Manicotti 5.95

Add 2 meatballs or 1 sausage .95

Add cheese bread to any dinner .95

All our dinners are served with a fresh side salad & Garlic knots.

GARDEN FRESH SALADS

small large

Garden 2.50 3.75

Antipasto 4.50 5.95

(HUGE)

Too many ingredients to list!
Breaded Chicken
4.50 5.95

Breaded chicken, green peppers, onions, black olives, tomatoes & lettuce

NEW

Julienne 4.50 5.95

Ham, turkey, egg, green peppers, onions, black olives, tomatoes, lettuce

Garden

2.50 3.75

Side Garden .95

Dressings

Italian, Ranch, Blue Cheese, Thousand Island, Honey Mustard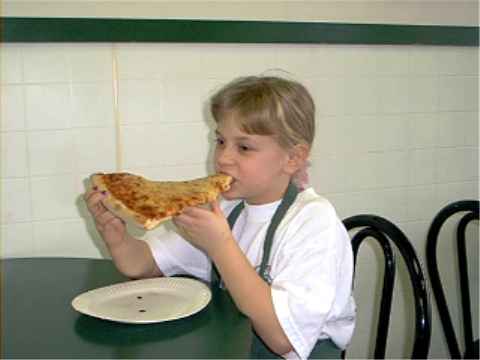 Push Button for
Unadvertised Specials